Accounting & Insurance
Accounting Services
Our firm offers a complete range of accounting services, including receivables, payables, and payroll management. We prepare financial statements in accordance with Generally Accepted Accounting Principles (GAAP) for use by banks, investors, and other third parties. Our firm will also prepare custom financial reports for internal, managerial use, as well as year end business performance analysis report.
Cash Flow & Budgeting Analysis
Our firm offers expert cash flow and budgeting analyses that can help you minimize cost overruns, lost purchase discounts, and uncollectible receivables. Many of our clients state that these value-added services are indispensable.
Financial Forecast and Projections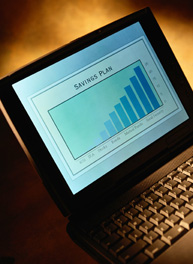 Our firm provides complete financial and business forecasting services, including proforma projections. We will also customize "What If" planning scenarios to help management foresee and plan for unexpected business contingencies.
Financial Statements
Our firm prepares professional, GAAP-compliant financial statements as well as tailor-made financial analysis that can help business owners and managers eliminate inefficiency and realize a business full profit potential.
Insurance Services
We offer Life & Disability Insurance. We will review your current policies to determine if you have the correct amount of coverage at no cost to you.

Small Business Consulting Services
Our company offers a wide range of consulting services to help you improve business operations, boost efficiency, and increase the bottom line.